Construction Energy Assessment Services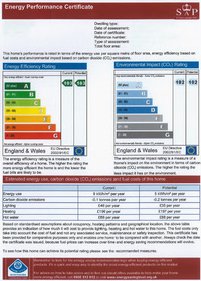 We are able to offer a full construction energy assessment service which critically includes advice on both fuel reduction methods and how to make designs more economic to achieve the intended energy ratings.
In order to maximise this it is important that we are involved at the earliest stage possible so that maximum efficiencies can be made.
There are various areas of energy calculations we are involved in.
SAP Calculations for New Built homes,
Conversions and Extensions.
RdSAP's for existing homes.
SBEM Calculations for commercial Properties.
SAP
Standard Assessment Procedure (SAP) Calculations

New Constructions
Since 1995 it has a been a requirement that all new dwellings have SAP home energy rating calculations prepared in order to demonstrate to local building control bodies that the proposed dwellings meet the standards of the prevailing building regulations with regards to the conservation of fuel and power.
Extensions/Change Of Use
In addition SAP calculations may also be required in order to support building regulations applications for existing dwellings – for example, when an extension is being added, or when a building undergoes a material change of use or material alteration.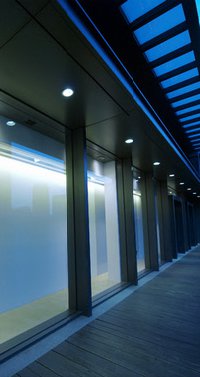 Based upon plans, drawings and specifications provided by clients we are able to:
Offer advice of construction materials and specifications
Target carbon dioxide emission rate/dwelling carbon dioxide emission emission rate calculations
SAP calculations for new build properties in England and Wales under Part L1a of the Building Regulations covered by SAP 2001, SAP 2005, SAP2009
SAP calculations for extensions to existing dwellings and material change of use on England and Wales under part L1b of the building regulations
Calculate u values of the building elements
Predicted Energy Assessments (PEAs)
Energy Performance Certificates (EPCs)
Dwelling annual fuel costs
Water Efficiency Calculations
SBEM
SBEM is for non domestic buildings in correlation with the Green Deal & Energy Performance of Buildings Directive (EPBD). It is used to measure CO2 emission rates for new buildings to keep you in compliance with Part L of the Building Regulations. SBEM Calculations are also used to supply Energy Performance Certificates for non-domestic buildings.
Other Energy Services
Alongside our business partners we are able to offer the following, either in isolation or as part of a package of services.
rdSAP - Existing homes energy ratings and fuel poverty assessments
Air pressure testing.
Our construction energy assessment services is available nationwide.
Contact us for a Construction Energy Assessment
For more information regarding a Construction Energy Assessment contact us direct today. Call us on 07912 120 052 or fill out our online enquiry form and we'll get back to you as soon as possible.